Featured Image Source:  Riot Blockchain's Whinstone bitcoin mining facility in Rockdale, Texas, in 2021.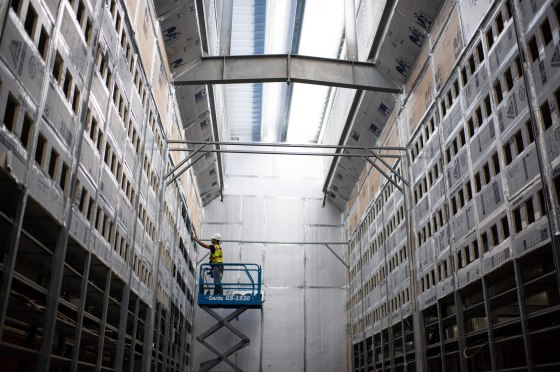 A worker installs a new row of bitcoin mining machines at the Riot Blockchain (Image Source:  NBC News)
This post is a really interesting convergence of a few OODA Loop research vectors: crypto miners, drought/heat wave conditions, energy policy, risk awareness, and decision-making.
To start, the reason Texas ends up in the national headlines (and is tracked as a bellwether during this now consecutive, seemingly now annual record-breaking mid-summer heat waves) is that the state is an example of what statisticians call "extreme sampling":  the Texas electrical grid "does not connect to other states' grids, and can't take power from them in emergencies.  [As a result], during a 2021 winter storm, power demand exceeded supply and over 200 people died."  Whatever your working definition of operational resiliency may be, the Texas energy ecosystem is not it. (1)
The Crypto Mining Industry in Texas
During the California gold rush in the mid-1800s, miners flocked to the Golden State because that is where the tangible, atomical gold was geographically located.  The Gold Rush was a brick-and-mortar phenomenon. It was also an innovation economy: Levi's dungaree fortune was initially fueled by the demand created by the Gold Rush.
Conversely, modern-day crypto miners made their way to Texas not because that is where the crypto is – for better or for worse, crypto can be mined anywhere – but because that is where the cheap energy and the industry friendly deregulation climate existed:  "Record-breaking heat across Texas has pushed its fragile power grid to the brink. But extreme temperatures are doing something else in the famously pro-business state: stirring opposition to energy-guzzling crypto miners who've flocked there seeking low-cost energy and a deregulatory stance." (1)
Here is the scale of the Texas Crypto Mining Industry:
10 industrial-scale crypto miners now draw from the Texas power grid;  (1)
"Crypto miners' future consumption is predicted to be 18 gigawatts (current grid capacity is around 80 gigawatts, but it too is expected to grow).
Annual electricity use attributed to bitcoin mining roughly equals the consumption of Belgium, according to the University of Cambridge Bitcoin Electricity Consumption Index.
Since China shut down crypto mining, the U.S. in general, and Texas in particular, have become venues of choice for the industry. Lee Bratcher, the founder of the Texas Blockchain Council, a lobbying group, estimated that there are now 40 crypto mining companies operating in the state, including the 10 large ones [referenced above], double the number just two years ago.
Texas electricity rates are lower than many other states', a big lure for crypto miners. According to the U.S. Energy Information Administration, Texas customers paid on average 8.36 cents per kilowatt hour in 2020 versus the nationwide average of 10.59 cents. Prices have gone up significantly in recent months everywhere.(3)
According to Gretchen Morgenson at NBC News, crypto industry spokespersons and advocates frame the positive contribution made by the industry and the potential for innovation in the energy sector in the following manner:
"Because they can turn off their electricity use during high-demand periods, they can help stabilize the grid and rein in runaway power prices. "Power pricing is set off at peaks and the miners are specifically trying to turn off during peaks," according to Bratcher of the Texas Blockchain Council.
In addition, crypto miners' 24/7 demand for electricity can provide an incentive for wind and solar developers to bring more green power to the grid while new jobs and tax revenues 'lead to orders of magnitude of human flourishing in communities where the mines set up,' Bratcher said.
On the Texas grid, miners can get paid for powering down during peak demand periods, like the one that recently hit the state. Miners and other industrial customers with these types of arrangements receive revenues for not using electricity; the costs of those revenues are passed on to other electricity customers." (1)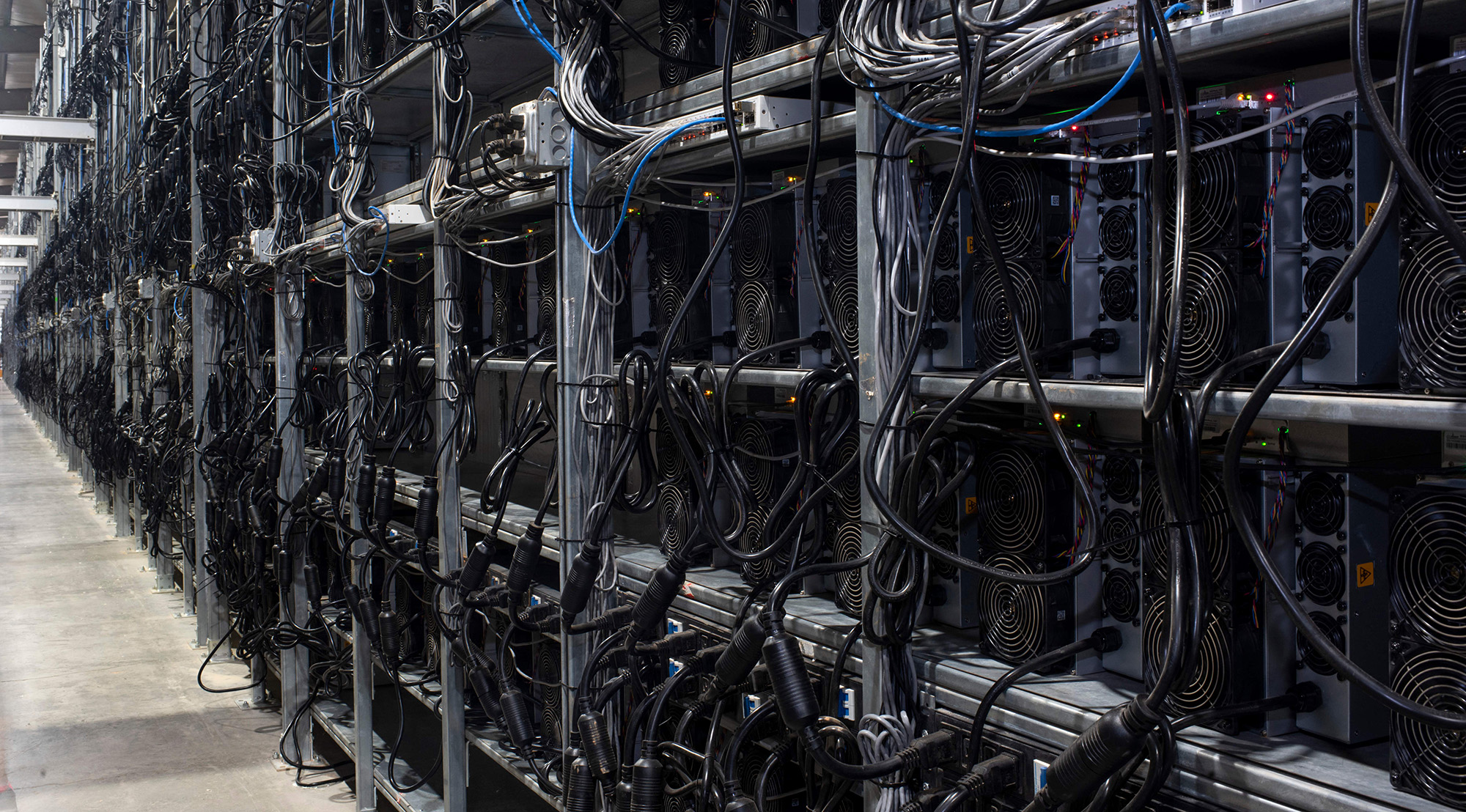 What's Next?  The Continuing Crypto Mining Backlash
Ben Hertz-Shargel, global head of Grid Edge, a unit of Wood Mackenzie, an energy consulting firm points out that "the energy crypto miners use puts 'an almost unprecedented burden' on the Texas grid..mining 'pushes the system closer to dangerous system peaks at all times.  It is completely inessential and consuming physical resources, time and money that should be going to decarbonize and strengthen the grid.  Because of their high demand for electricity, crypto miners raise costs for other consumers of power.'" (1)
Most recently:
More than 800 people have signed a petition against a new bitcoin mining facility to be built near Corsicana, Texas, by Riot Blockchain Inc., citing higher electricity and water costs associated with the plant. The operation will be the biggest bitcoin mining facility in the U.S. when completed, Riot says.
During winter storm Uri in February 2021…demand for power exceeded supply.  ERCOT, a nonprofit corporation that answers to the Public Utility Commission of Texas and the state legislature, has changed its operations since Uri, trying to make the unregulated Texas grid more reliable. But the bitcoin miners drawn to the state by low power costs and deregulation have added significant demand for power.
But the Texas grid maintains relatively few excess reserves, experts say. Earlier this month, amid the heat wave, ERCOT asked customers to restrict usage, and the miners powered down. ERCOT said in a news release that it issues such notifications "when projected reserves may fall below 2300 MW [megawatts] for 30 minutes or more."
This backlash is logical considering the weather conditions in Texas.  It is also the crypto market working out some further mojo, as is the case globally vis a vis crypto, cybersecurity, and major theft and ransomware heists.
The question remains if the backlash will stifle the industry's potential role, as mentioned above, to spur on energy generation and storage innovation.
And what about the potential for another "Levi's Dungarees fortune" growing out of the ancillary innovation ecosystem birthed to support Texas as the potential global crypto powerhouse?
Stay Informed
It should go without saying that tracking threats are critical to inform your actions. This includes reading our OODA Daily Pulse, which will give you insights into the nature of the threat and risks to business operations.
Related Reading:
Explore OODA Research and Analysis
Use OODA Loop to improve your decision-making in any competitive endeavor. Explore OODA Loop
Decision Intelligence
The greatest determinant of your success will be the quality of your decisions. We examine frameworks for understanding and reducing risk while enabling opportunities. Topics include Black Swans, Gray Rhinos, Foresight, Strategy, Strategies, Business Intelligence, and Intelligent Enterprises. Leadership in the modern age is also a key topic in this domain. Explore Decision Intelligence
Disruptive/Exponential Technology
We track the rapidly changing world of technology with a focus on what leaders need to know to improve decision-making. The future of tech is being created now and we provide insights that enable optimized action based on the future of tech. We provide deep insights into Artificial Intelligence, Machine Learning, Cloud Computing, Quantum Computing, Security Technology, and Space Technology. Explore Disruptive/Exponential Tech
Security and Resiliency
Security and resiliency topics include geopolitical and cyber risk, cyber conflict, cyber diplomacy, cybersecurity, nation-state conflict, non-nation state conflict, global health, international crime, supply chain, and terrorism. Explore Security and Resiliency
Community
The OODA community includes a broad group of decision-makers, analysts, entrepreneurs, government leaders, and tech creators. Interact with and learn from your peers via online monthly meetings, OODA Salons, the OODAcast, in-person conferences, and an online forum. For the most sensitive discussions interact with executive leaders via a closed Wickr channel. The community also has access to a member-only video library. Explore The OODA Community.